Grip fertility e-commerce & Brand
Roles and responsibilities
Grip offers people with ovaries a view on their personal hormonal & fertility health based on an at-home blood test.
---
Brand strategy
Background
The initial brand and website were created by our co-founders, both with no design background. When I joined Grip, I took ownership of the website and brand. My goal was to create a more cohesive brand that resonates with our target audience with limited time and resources and iterate as we go.
Our customer personas:

Anne Marie (29-35, just curious)

Bete (under 28, worries about hormonal imbalances)
Ling (average age 32, thinking about freezing her eggs)
Marjolien (average age 30, currently trying to conceive)
Kacy (over 35, just curious)
What problem are we trying to solve?

Our customers want to learn more about their bodies, plan for the future, and take actions based on their own personal status and goals.
---
Research
create and overview of the existing user research, and analyzed the data that was available
personally conducted over 20 end to end interviews
created a user interview template used company-wide
coached the team how to do research
helped create the first customer journey map
re-structure the customer personas
Brand guidelines



We are not: Girly, Cute, Medical/cold, Too cool for you, Techie, White


Color, size & typography
Goal:

Create a lean and basic design system for designers and non-designers to use across the product, website, social media, and print.
Competitor & trend analysis
Goal:
Create an overview and collect inspiration for product features, design style, and e-commerce patterns for Grip's team and projects.
---
Photography

Website & Brand assetes
To save time and money, I took photos of the Grip kit. Together with the brand manager and social media intern, we created our own assets library.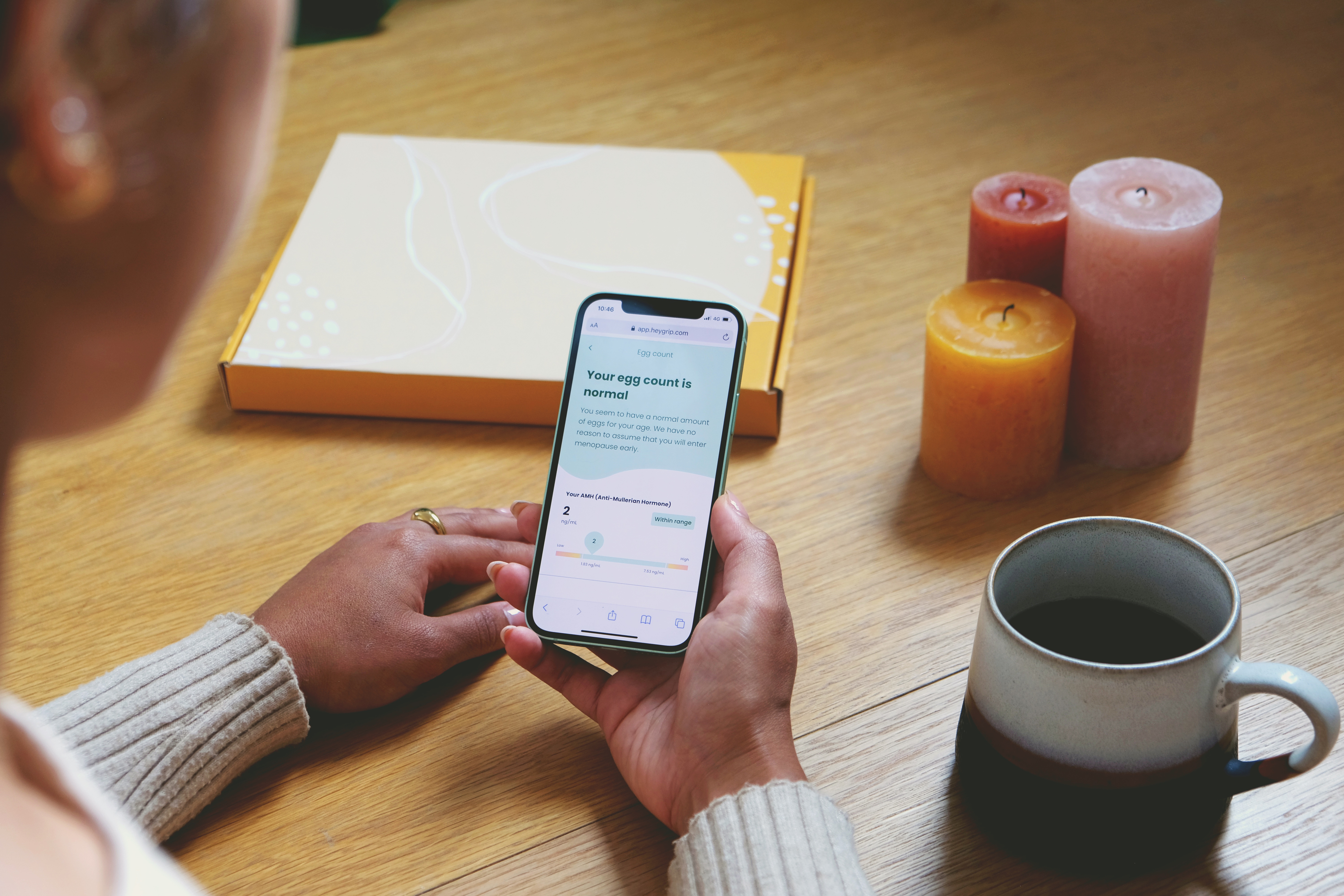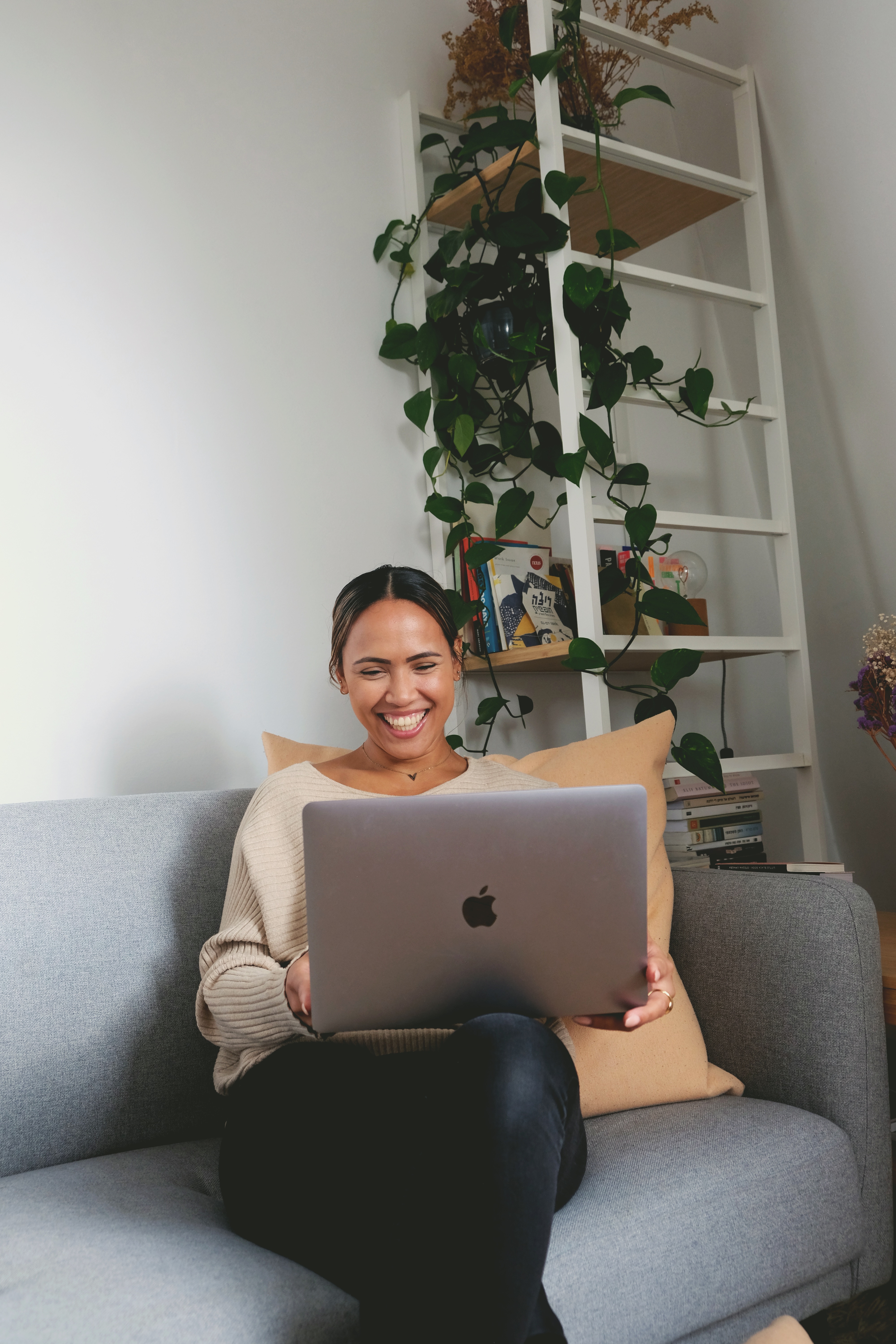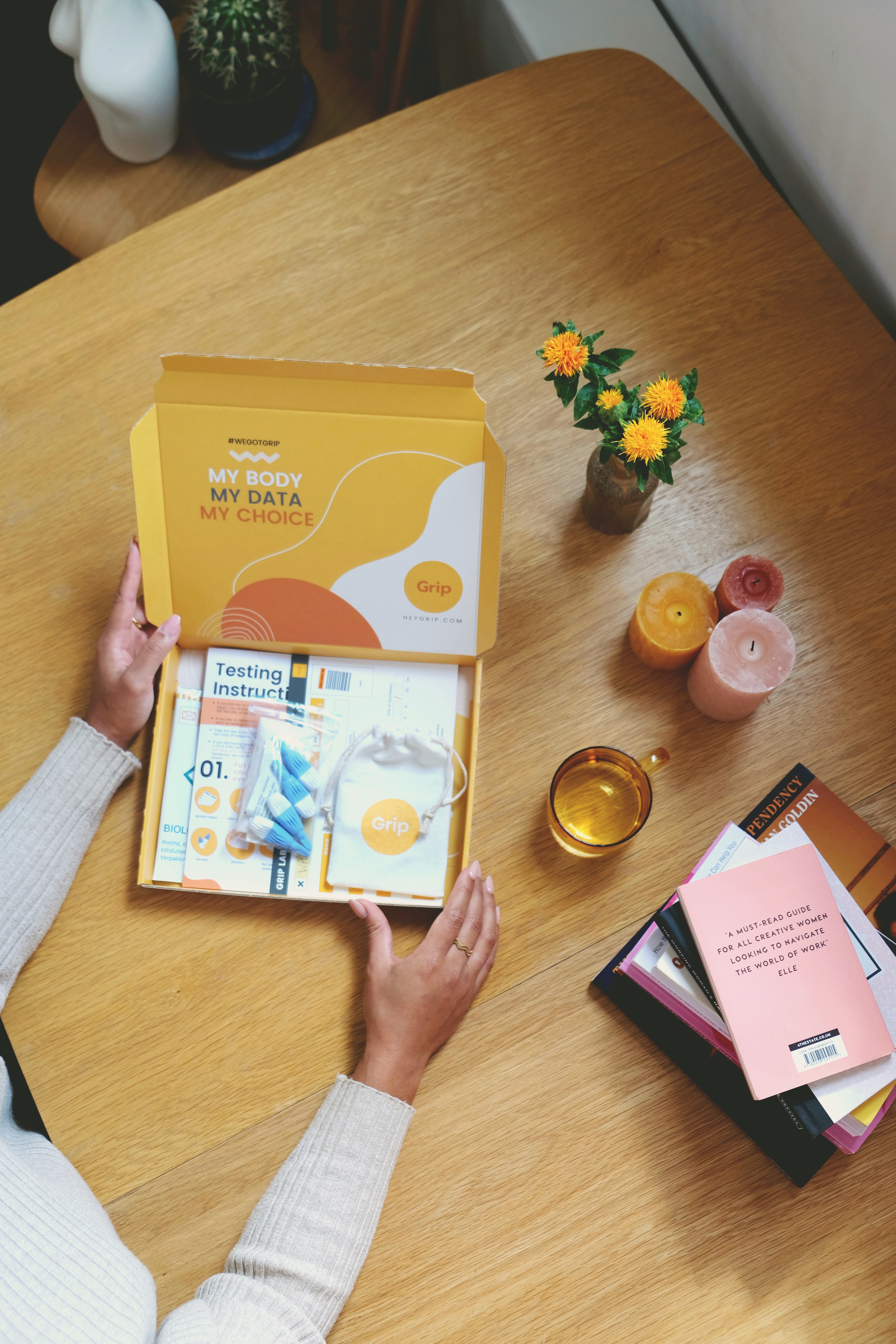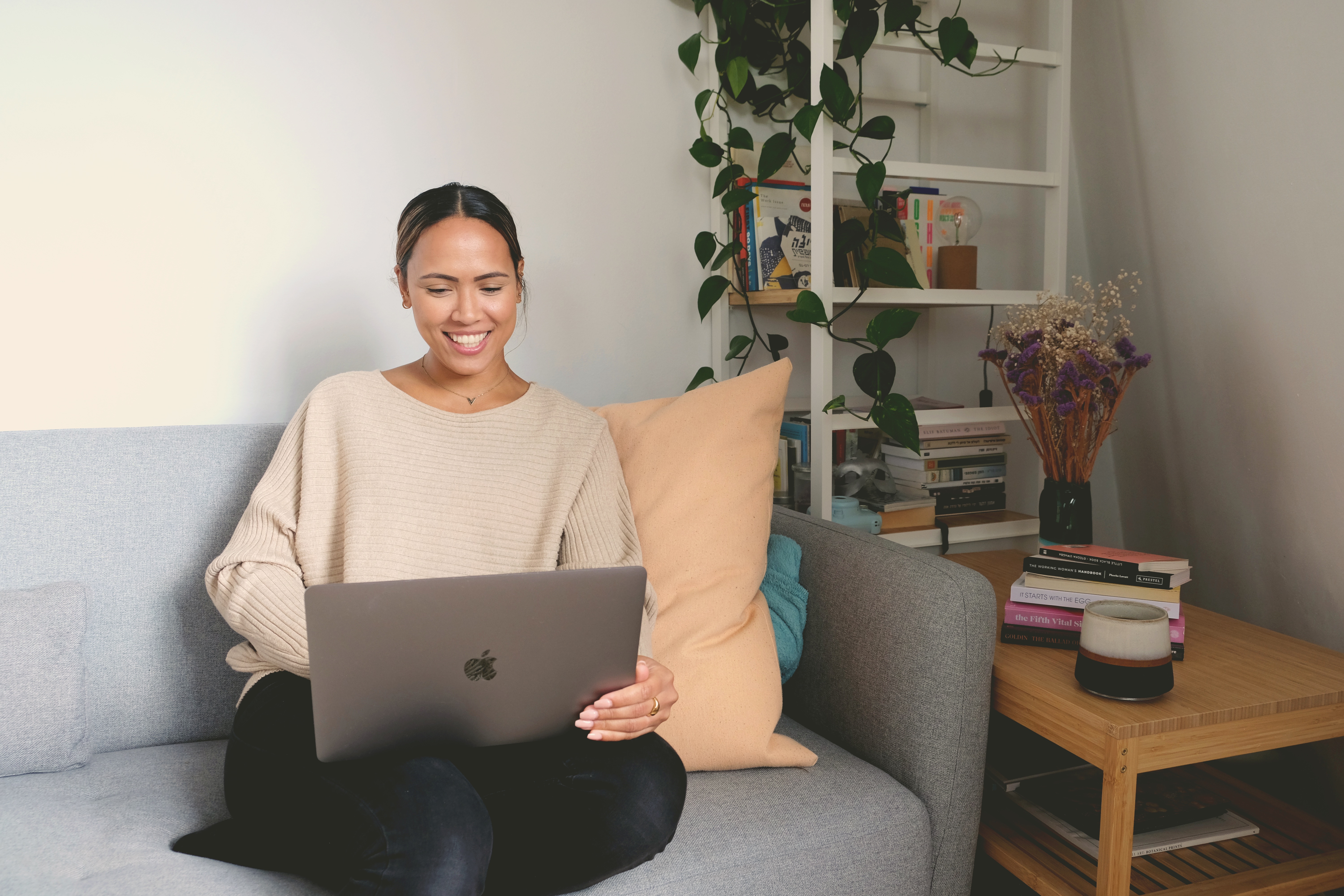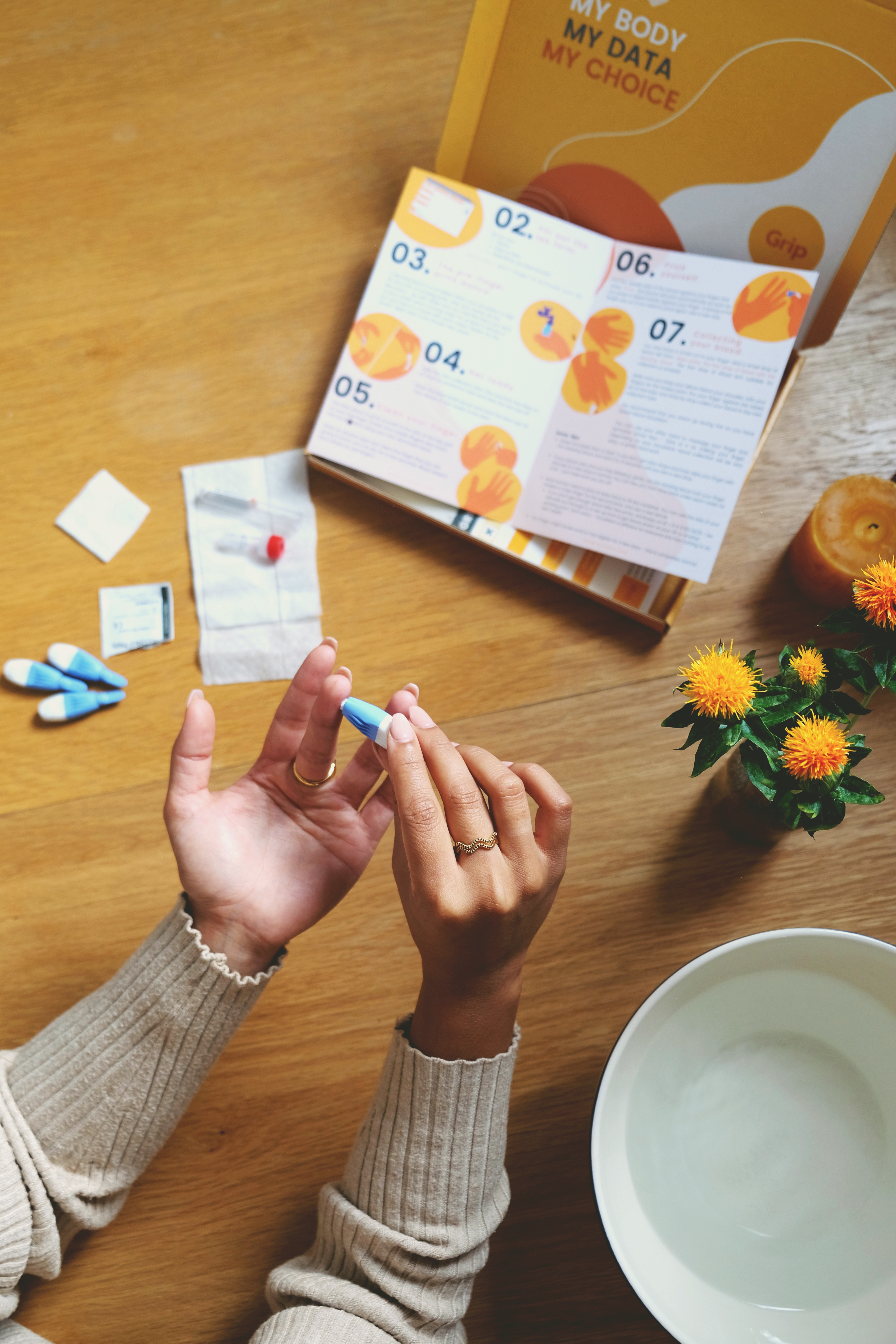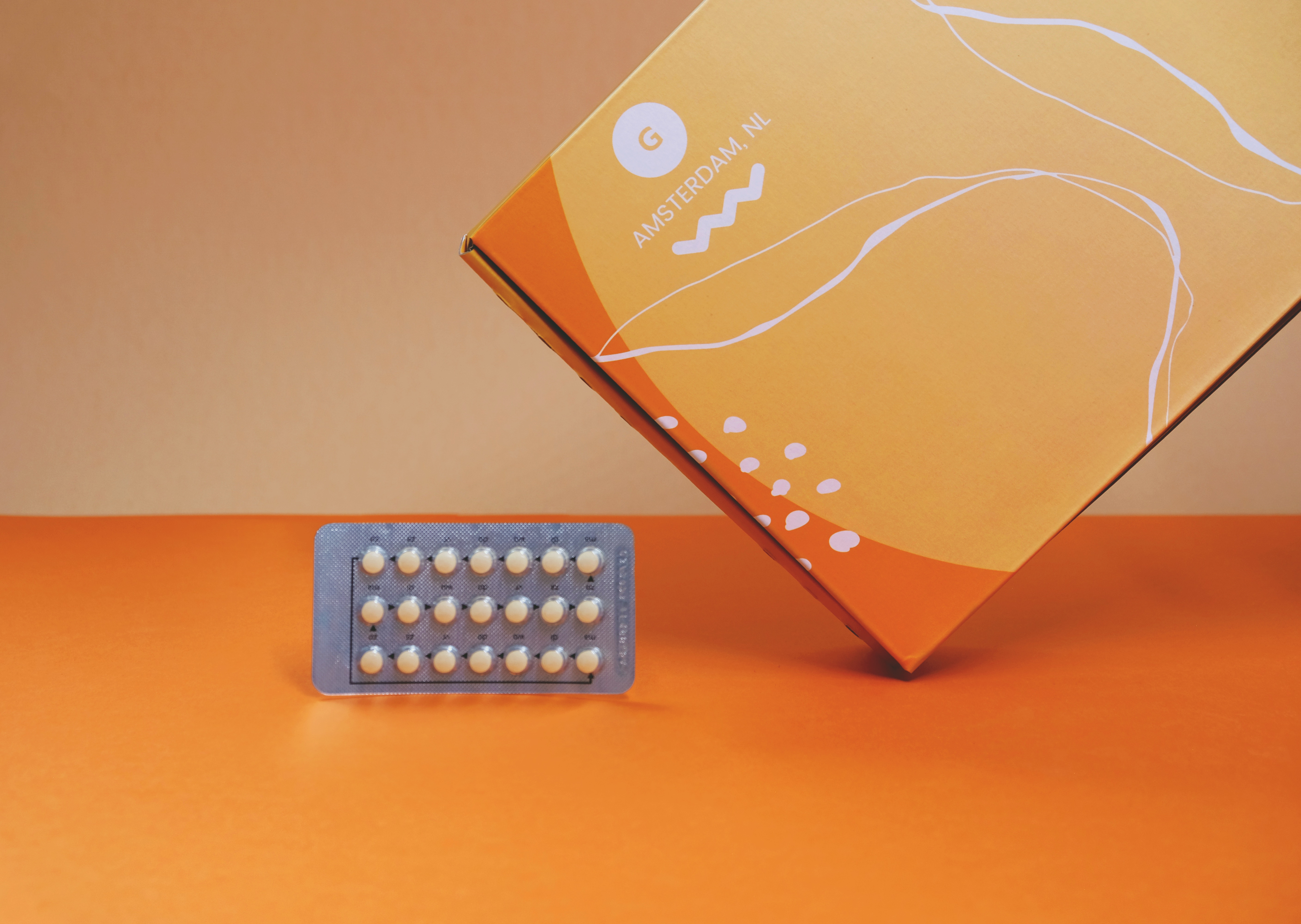 Grip - At-Home campaign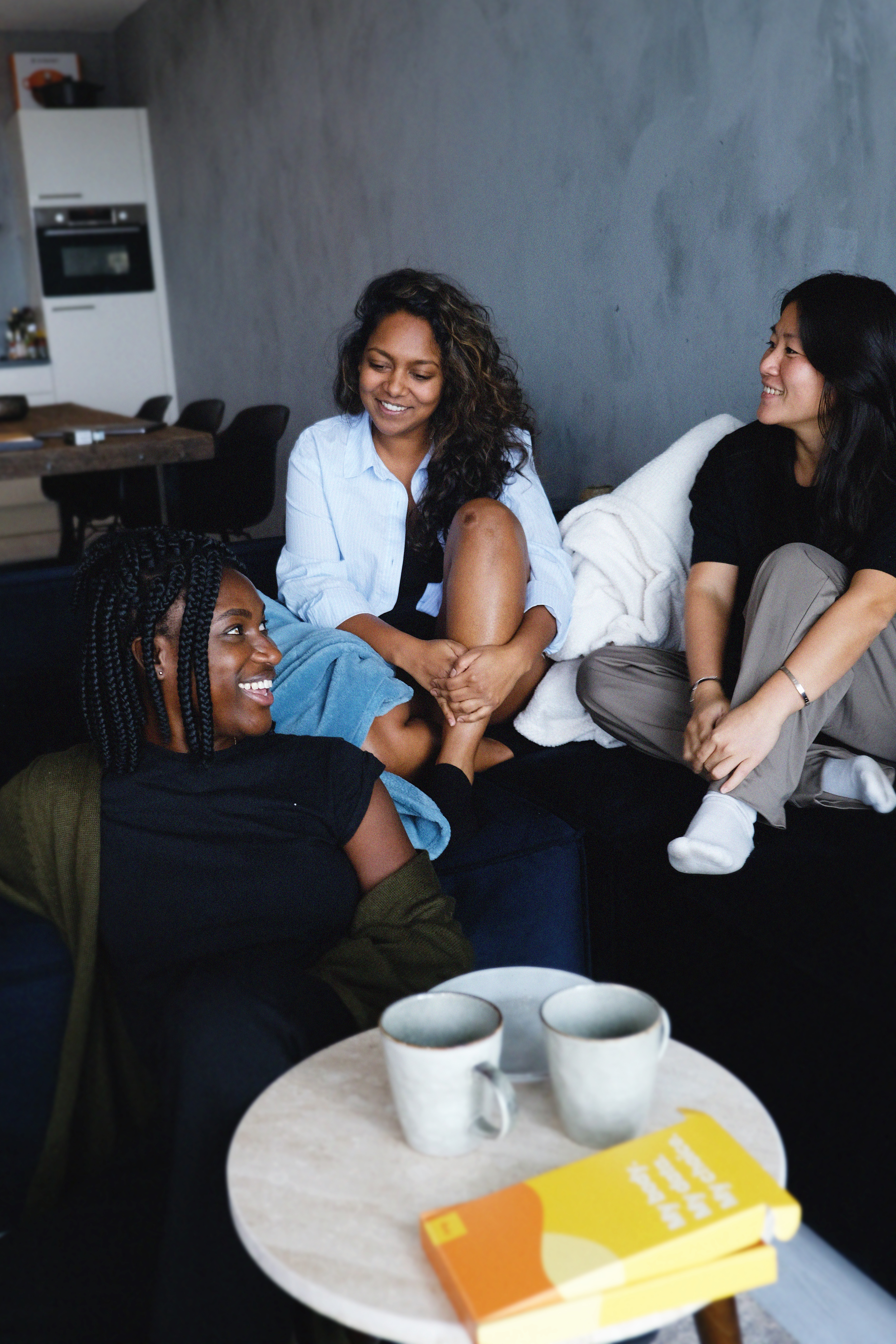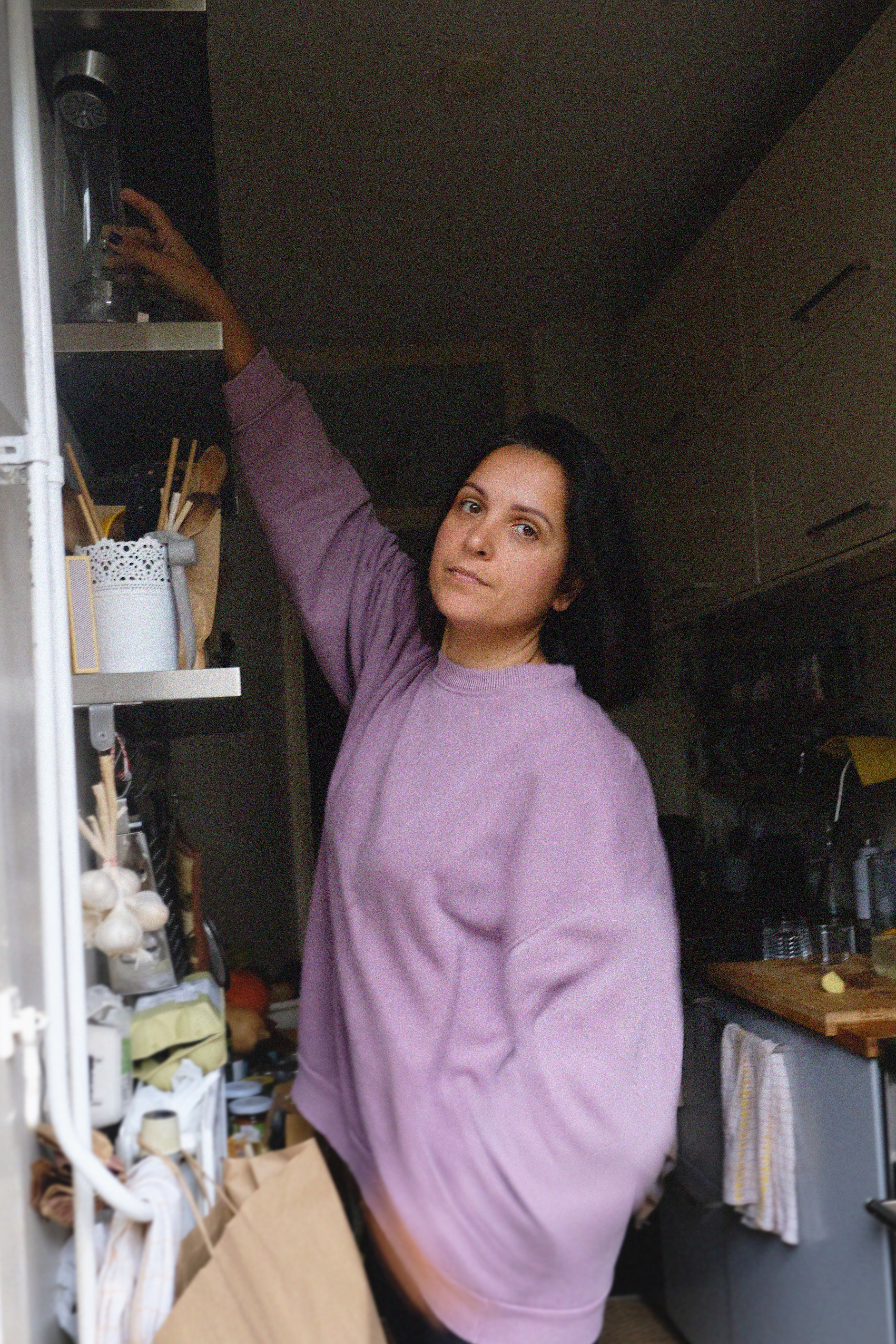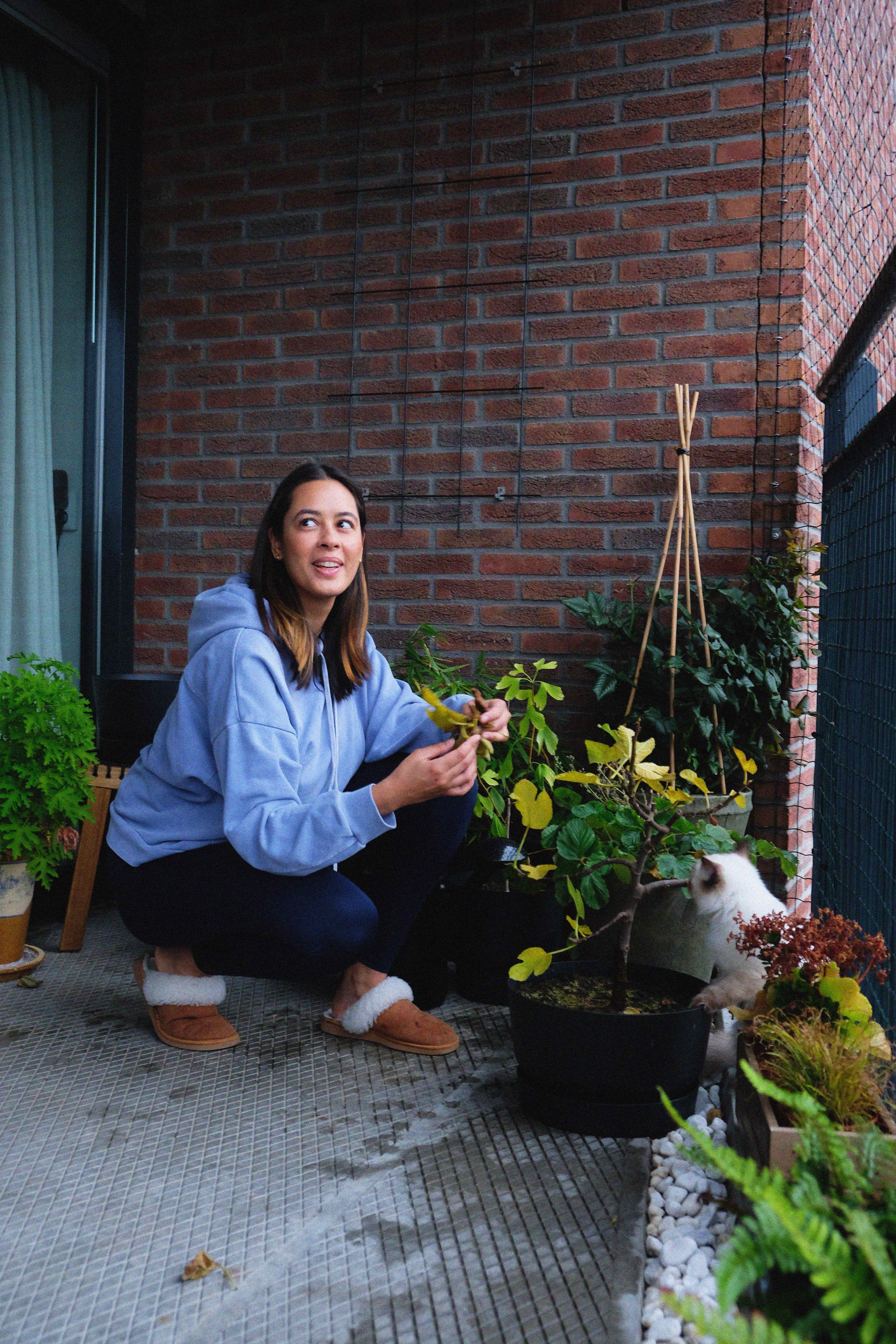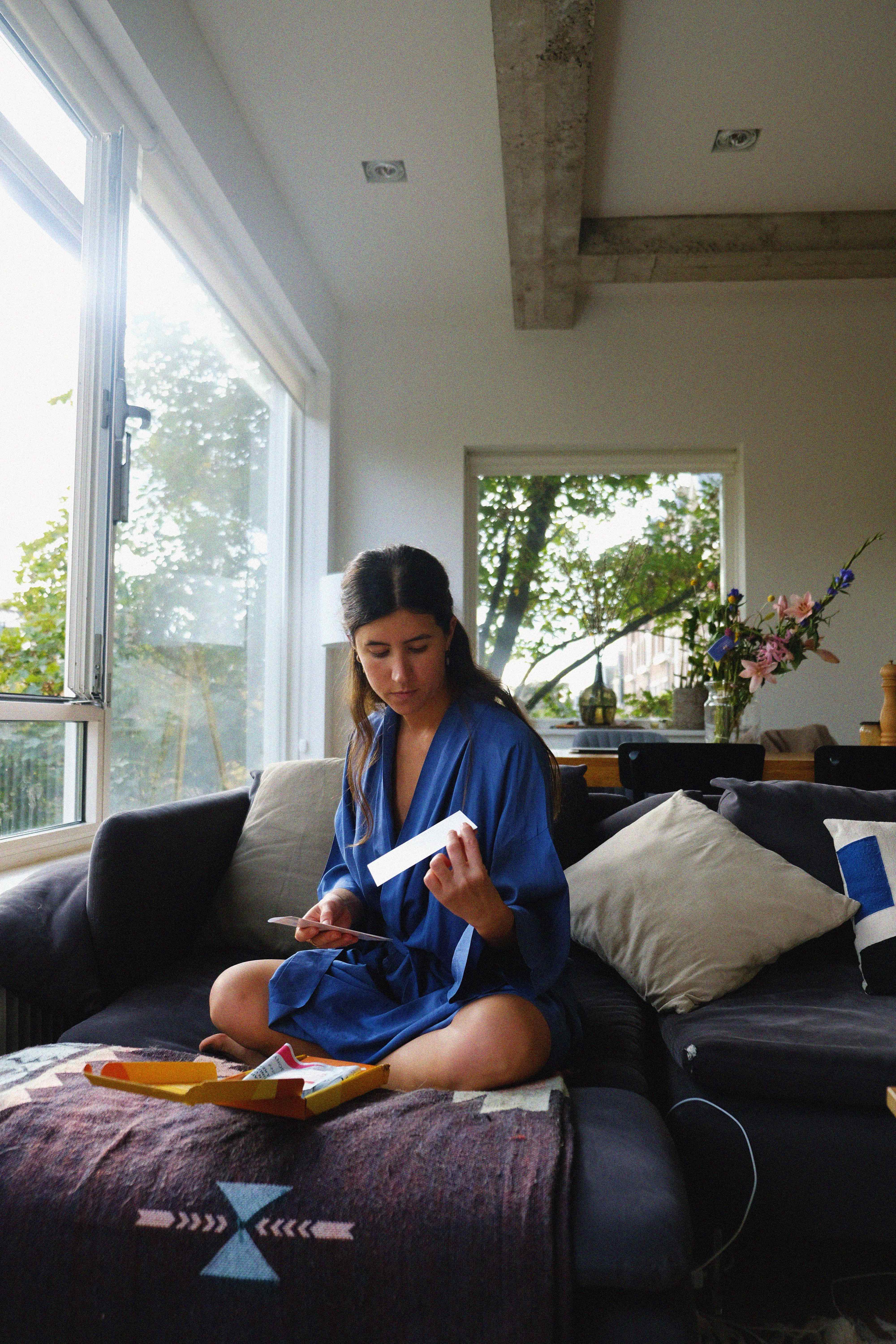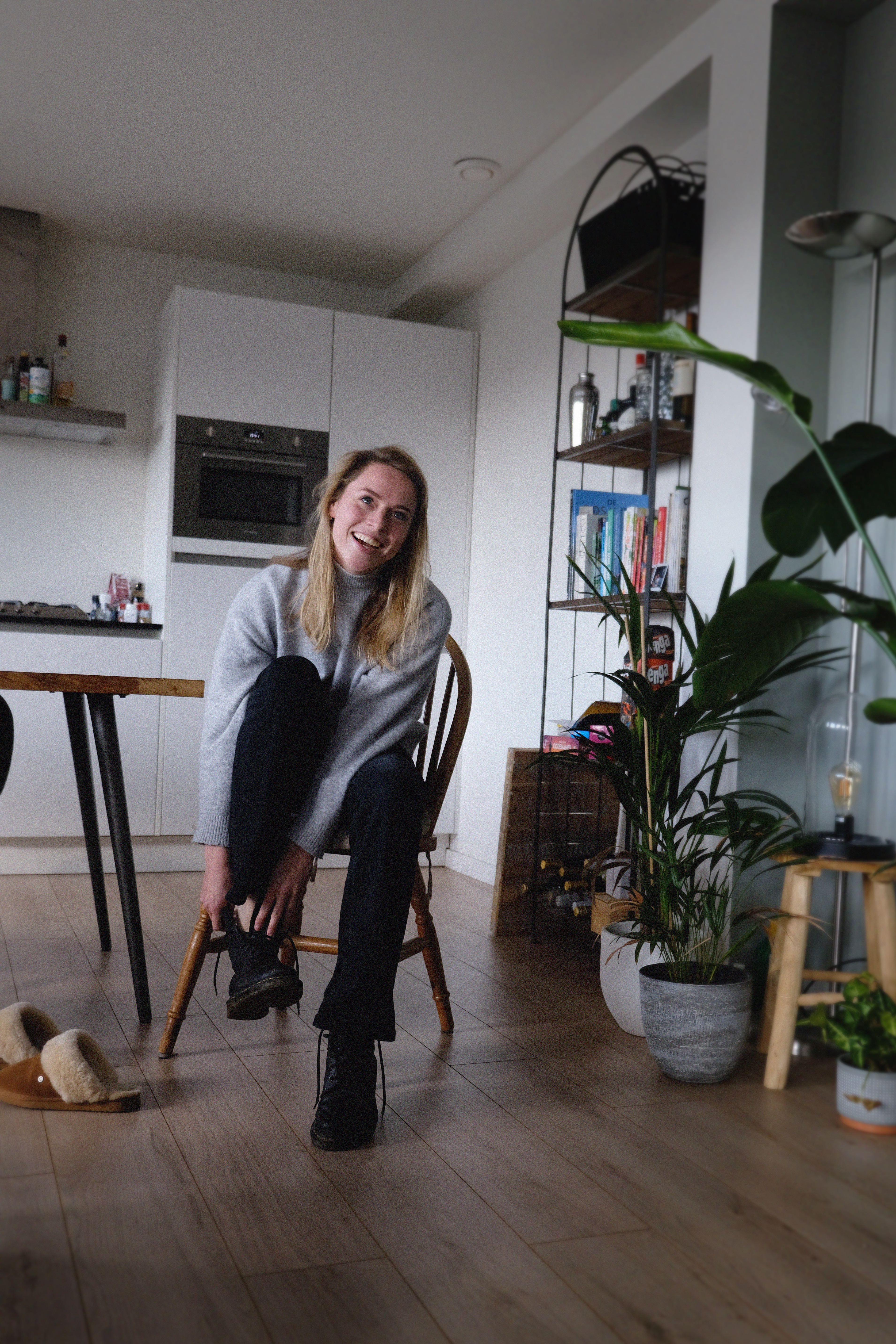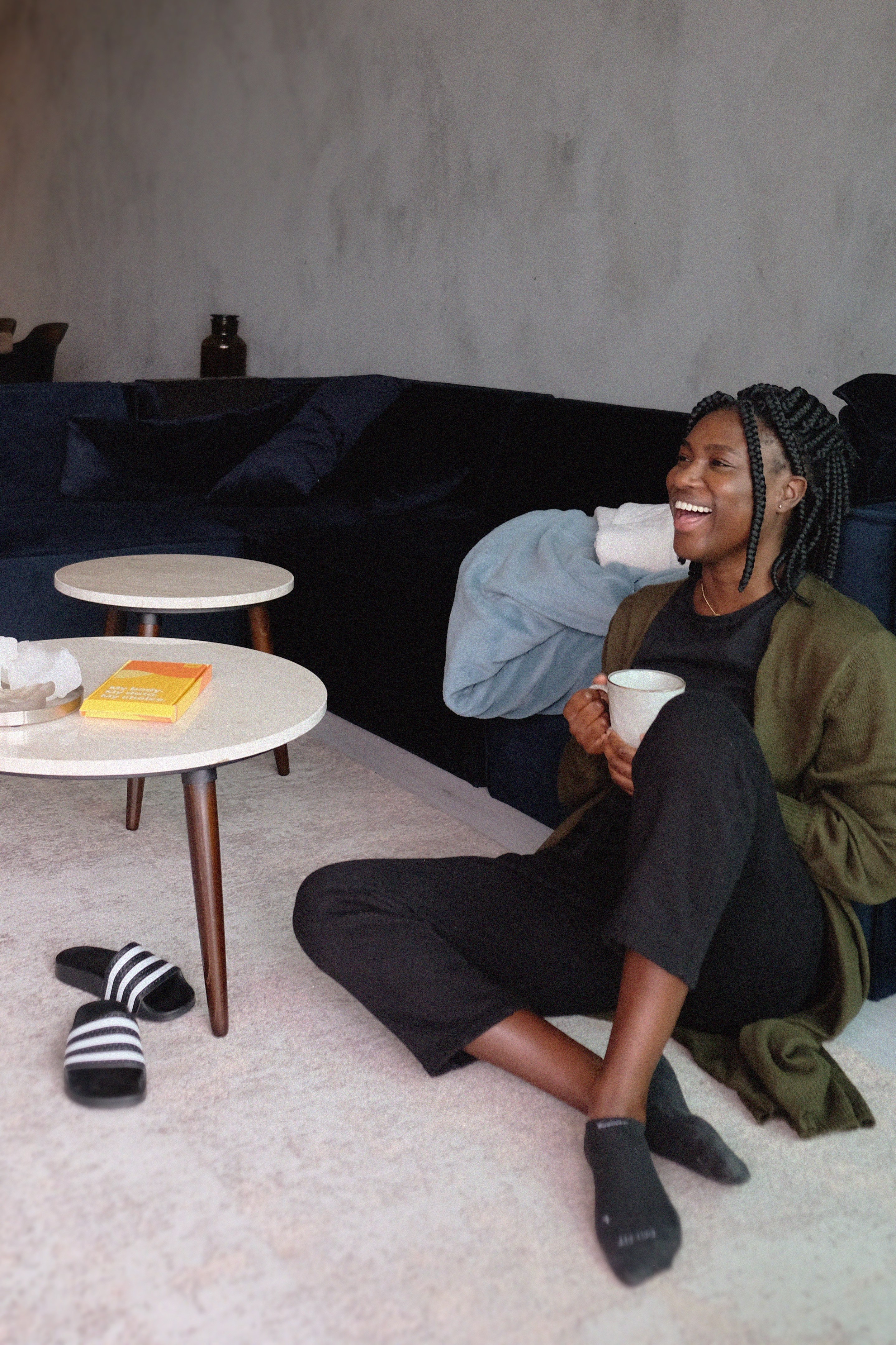 ---
Website Design
Inital data
< 90%
of our users uses mobile
00:01:28
Avg. Time on Page
Optimize the user journey
Started with these questions in mind:
Why are people visiting our websites?
Why and where are customers dropping off?
Are we giving the right information to the right customers? to the right customer persona?

10 user tests -
observe users exploring and purchasing


🧡 Positive feedback

clear copy, manage expectations
like the style and tone of voice
looks reliable - trust us.
likes the idea of not going to the doctor
likes the short explanations
Easy to navigate
🤓 Improvements

Want to learn more before buying - how long does it take, what do I learn from the test, how does it work, what are the steps, is it all online? Want to learn what hormones mean..
the difference in the prices is unclear
basic design - not super professional
bugs on mobile & tablet
👣 Next steps
create a new page - about the process

the landing page - customers don't understand straight away what we test and what can we do with the test results
at the end of the quiz - the results are not personal enough and don't feel clear what to do now
Buy page - the details and differences between the tests are not clear (intern)
Science page - the most important information needs restructure (intern)
Style improvement - spacing & alignment, button style, images (continues)
Landing page
We had a few iterations on the design and the copy based on user feedback, hotjar heatmaps, google analytics, and screen recording.
Actions
create a brief for copy changes (what to clarify, missing info, shorten inf..)

change sections - emphasis on testimonial and founder sections

increase the number of users that click to take quiz button.)

optimize performance with WiX's limitations
optimize buttons and mobile experience
Check out

the page on the website


Landing page improvements metrics
25 May 2021-26 Aug 2021 VS 20 Feb 2021-24 May 2021


Bounce Rate
- 36.52%
35.65% vs 56.16%
Avg. Time on Page
- 15.39%
00:01:02 vs 00:01:13
Overall Avg. Session Duration
+5.89%

00:01:19 vs 00:01:15


*usually we want avg time on the page to increase, but with the decrease in the bounce rate, more users are clicking the links and viewing more pages on the website. So we were happy with the results.



New page -How Grip works?
Based on user's feedback, we add this page to gather the most important information that customers were looking for:
the process and timing

What we can & can't tell you
How does the pricking work?
Check out
the page on the website
Within a week, the 'How Grip works?' page became our third most visited page.
New page - Personal plan
The problems:

Users are not converting after the quiz because of:
Lack of urgency
Lack of information
Don't see the value for money
The quiz is not optimized for mobile + bugs
🧡 Positive feedback

overall quiz impression - facts were nice - educated and reference
the funny tone - we explain why we ask questions
🤓 Improvements
starts and want to know the process and goal
wanted to see what they will get, was disappointed by the last page that is not personal to them
Still have a lot of questions:


if I get bad results - what actions can I take after?
what are my options
want more information
Personalized plan page vs old generic product page metrics


Bounce Rate
- 45.23%
30.35% vs 75.88%
Avg. Time on Page
- 60%
00:00:31 vs 00:01:33
* The decrease in the bounce rate, more users are clicking add to cart

---
Success metrics
1 Apr 2021-31 Oct 2021 VS 30 Aug 2020-31 Mar 2021



Website Avg. Time on Page
+ 21.47%
00:01:47 vs 00:01:28
Website Bounce Rate
- 16.88 %
49.49% vs 59.53%
Implementation
100%
redesign
---