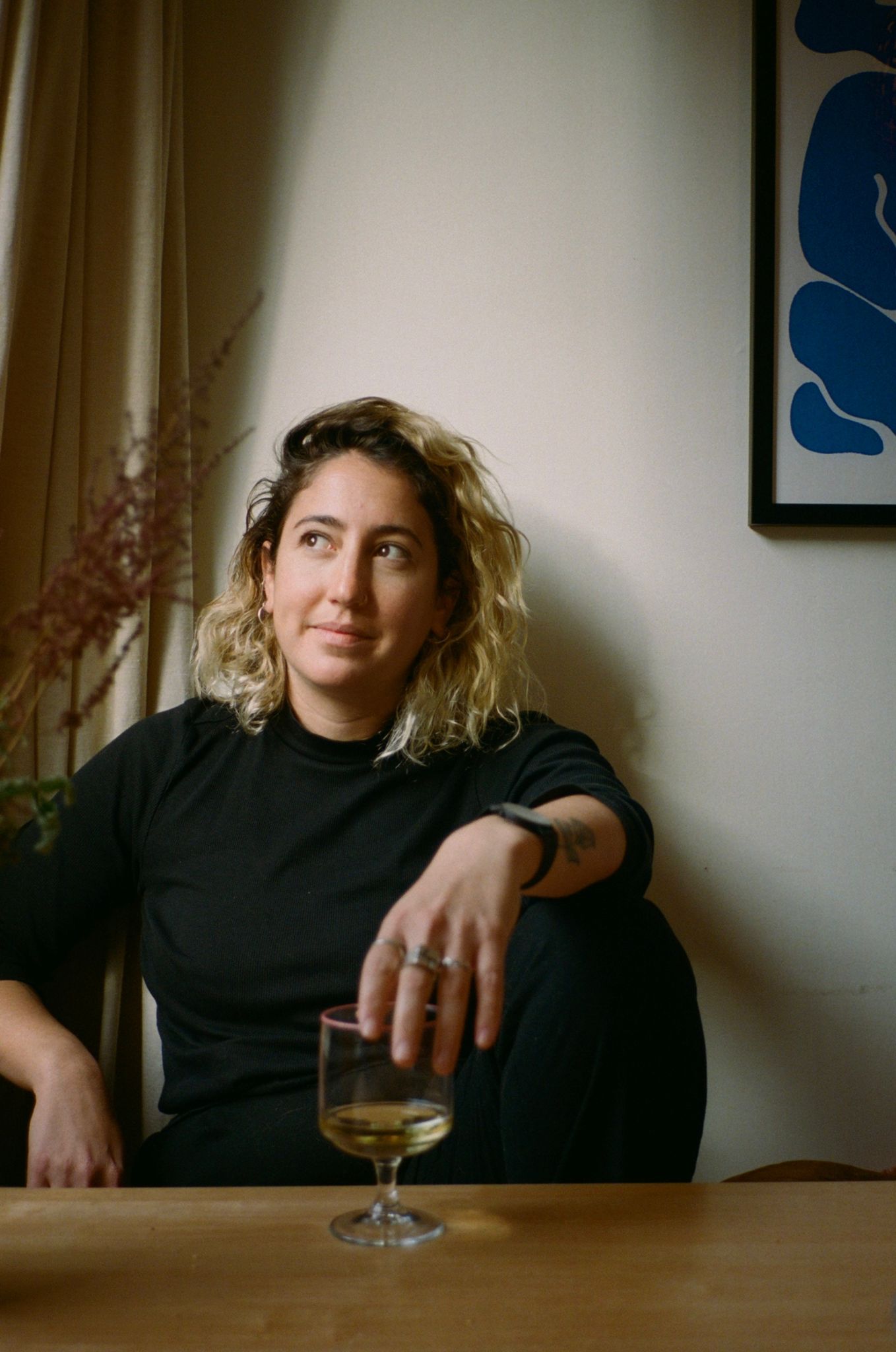 With a background in visual communications, I developed a critical perspective and a passion for aesthetics. My fascination with observing human behavior got me diving into UX; I was drawn in by the interactivity of products and the adaptivity of the tech world. In the past years, I incorporated design principles into company strategy, representing this mentality at global public speaking events, and launched a new customer experience analysis platform, where I was responsible for research and design from concept to delivery. With strong opinions loosely held, I appreciate being challenged by my colleagues. I am most fulfilled when part of a multidisciplinary team, and my creativity is typically triggered when interacting with users, the primary source of my inspiration.

~

How do I work? Within a given day, I touch upon everything from UX research and strategy to UI and interaction design. As I see it, a Product Designer shapes each element of the product, what it is, how it looks, and how it feels. My true passion is diving into the mind of the user, understanding their wishes and needs. I enjoy complex challenges and coming up with creative solutions to real user problems. I strive to combine my love for art and aesthetics in everyday user-friendly products.


I have experience designing products for both B2B and B2C on mobile and web. My approach when designing those products is different. Designing for enterprise users means designing for users that use the software to do their job; they use it daily, they are paying for it, so there is a need for speed and efficiency, with a tolerance for a learning curve. Whereas when designing for users that use the app in their free time, for free, and they can choose any other app, or none means quick rewards and wining them back constantly. In any of these, I am the advocate for the users' needs.


I love working on products, being accountable and responsible for a part of the product, or a domain. I believe that as product designers working closely with product managers and developers, collaborating with other departments in the organization, we have a genuine opportunity to make our user's life or workday a little better. These collaborations are the drive that helps me tackle every design or technical challenge that I come across when exploring the best possible solutions to user's problems.

My process changes per project, but here is the rough idea:
~ Understand the problem space Surveys, interviews, dig into past data, gap analysis, competitor analysis...
~ Explore high-level ideas Hold workshops, review with my engineering team, sketching sessions, concept testing...
~ Scope the ideas Brainstorm alternatives, MoSCoW, dot voting, stakeholder review...
~ Detail the design Flows, wireframes, IA, test different solutions, componentizing UI...
~ Test and release Review PR, QA, test the data...

My trick, I am a huge documentation fan; I always have my documentation public and constantly update, share it often, and collect feedback not only on the design but also on the clarity of the handover documents.

~

What am I looking for? I am a passionate person. I am looking for an organization and a product that I can dedicate all this passion for creating great user experiences. I want to understand the user's needs, relate to the companies' mission, and hopefully join an organization that makes the world just a bit better for all of us. Whether I am the only designer or I work in a team of designers, I would like to join an organization that values design and understands that excellent user experience can have a significant impact on the whole business. I am willing to work hard to prove that.